Vacation Scams To Watch For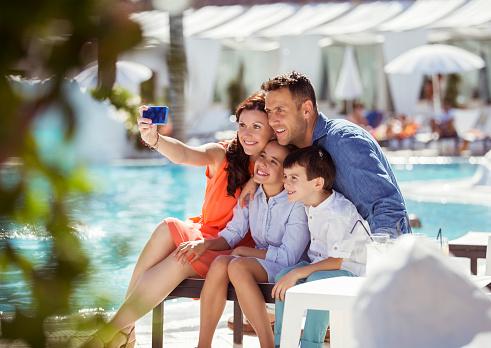 Before heading on your dream vacation, read our list of four common vacation scams and learn how to avoid them.
1. The bogus prize
In this scam, you'll get a notification that you're the lucky winner of a free vacation. You'll start planning your trip, only to find you're constantly asked to pay various "prize fees," "taxes" or "deposits" as the departure date approaches. Your "free" vacation isn't free at all!
You might get suspicious and pull out. Or, you might go ahead with your plans and realize you've been conned when you arrive. The vacation destination will either not exist, or be so substandard you'll need a vacation from your vacation when it's all over.
2. The dream-priced rental
You're searching for that perfect vacation rental on Airbnb and there it is! The rental you've been looking for — and at a dream price!
You'll contact the renter who offers an even steeper discount if you pay through a third-party processing site instead of Airbnb. You'll then be asked to pay a deposit or even the full price of the rental before you arrive. While it's completely expected to pay up front through Airbnb or another rental service, you will not have the same protection if you're not using the site.
The problem starts when you get to your vacation spot and learn that the address you've been given does not actually exist.
3. Phony "experiences"
Sites like Airbnb allow you to book "experiences," or days out on the town with locals. This platform has become a breeding ground for scammers. You might book a tour, pay for it and find out too late that the tour is completely bogus.
4. Travel-club membership with a catch
In these scams, unscrupulous travel companies persuade you to join their travel club with the promise of benefits and discounts. Unfortunately, once you've joined, you'll be charged high dues for perks and discounts that are so hard to access, they're practically worthless.
Red flags
Let's take a moment to review the red flags that will clue you in to these scams.
A. Upfront fees. Whether it's a vacation rental, a tourist experience or a sweepstakes prize, you should not have to pay more than a small deposit before your arrival.
B. Specific payment methods. If you're asked to pay via wire transfer only, you're looking at a scam.
C. Skimpy details. When booking any vacation, do your research. If your contact refuses to provide anything more than the most basic of details and you can't find much info online, you're likely looking at a bogus vacation.
D. Extremely low prices. If a vacation rental or package is priced ridiculously low, there's a good chance you're dealing with a scammer.
E. Pressure tactics. If you're urged to sign up for a vacation package quickly or risk losing the deal, opt-out.
« Return to "Blog"