Financial Advice You Should Never Follow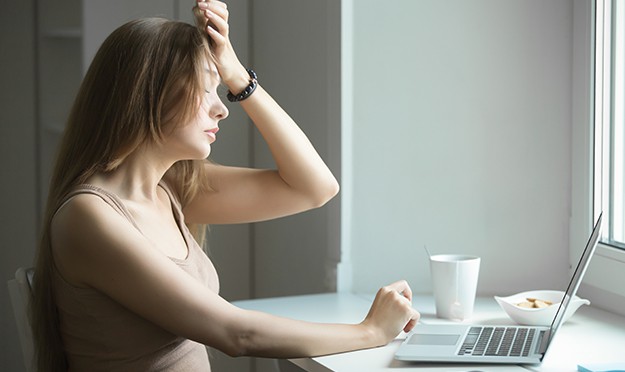 The beauty of the internet is that anyone can start a blog. The ugly truth about the internet is that anyone can start a blog. And no, that's no typo. There's a lot of content floating out there about how to manage your money and build long-term wealth, but not all of it is good.
Ignore advice that is shameful in nature. If you're on a diet, you don't necessarily want someone shaming you for eating a piece of candy. It doesn't accomplish anything and probably makes you want to eat even more candy. Same with financial advice. If you follow a blogger who makes you feel like you have to take an all-or-nothing approach to your spending strategy, it's probably not very good advice and won't get you anywhere.
Completely disregard anyone who tells you to keep your money in cash. There's a blogger out there whose tagline is literally, "Hoard Your Cash." That is probably the worst financial advice ever. To build wealth, you need to invest to make your money work for you, and it's easier to save if the money is being automatically routed to savings and investment accounts from your paycheck. Any "financial guru" who tells you to keep it in cash probably isn't very good with money.
Anyone who calls themselves a guru...because real financial pros usually call themselves CFPs, or certified financial planner.
"Go ahead, just spend!" A lot of bloggers get affiliate income from pushing certain products. It's not wrong, but sometimes, big banks have big pockets to influence pushing different financial products, like high-interest credit cards. If it seems spammy, it probably is. A lot of bloggers also make good money from their blogs, but it's hard to get authentic advice from someone in a different financial situation. Be sure to look out for #spon or #ad tags so you know to take the advice with a grain of salt.
The best advice is to find a financial institution you love. But what's more? You should also trust them. USF FCU's mission is to deliver financial solutions to improve members' lives. And that's what you can count on us to do.
« Return to "Blog"