Do My Monthly Bill Payments Affect My Credit Score?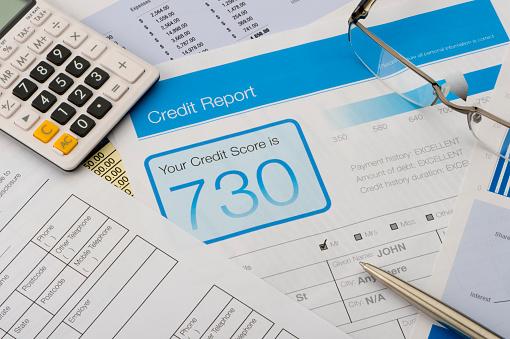 Q: I'm working on improving my credit score, so I'm being extra careful about paying my bills on time. But, since I don't see these payments reflected in my score, I'm wondering: Do my monthly payments, like utility bills, count toward my credit score?
A: It's commendable that you're working toward improving your credit score, because building and keeping a strong credit history is crucial for your long-term financial wellness. However, unless you're delinquent on a monthly utility bill, these payments will not affect your credit score.
However, there is a way out. Read on for four steps that can help your on-time monthly payments boost your credit score.
1. Use a Rent-Reporting Service
Your monthly rent payments can reflect positively on your credit score, but only if the credit bureaus know you're paying your rent on time. They won't accept this information from consumers, but you can sign up for a rent-reporting service, which will pass on this information to one or two of the three major credit bureaus. Some of these services are free, though most charge for the service, with fees of up to $100 a year.
Here's a quick overview of some of the more popular rent-reporting services:
Rental Kharma: You'll pay $25 for the initial setup and then $6.95/month. Rent reporting through this option is shared only with TransUnion.
RentTrack: Fees vary for this option, and it's dependent on whether your landlord also uses the service. RentTrack, though, reports to all three credit bureaus.
2. Use SimpleBills
SimpleBills is a service that currently reports utility bills to Equifax, with plans to include TransUnion and Experian in the future. The credit-reporting service charges $2.99/month and can be helpful for those who want to improve their score for building a credit history to qualify for a credit card or a loan payment.
Unfortunately, while your Equifax number may see an increase through SimpleBills, major score algorithms, like FICO and Vantage, might not consider this data when calculating your score.
3. Go Off the Beaten Track
If none of these options sound attractive to you, consider going the unconventional route by seeking an alternative score.
Alternative scores, like the FICO XD Model, will include information like your cable, rent, insurance, phone, utility and student loan payments, when calculating your credit score. Some alternative scores will integrate this data on their own, while others will allow you to self-report these payments, sometimes for a nominal fee.
While alternative scores can help individuals appear responsible for prospective employers and landlords, they won't do much to build your real credit history or to make you eligible for a large loan.
If you're serious about improving your score, you can take one or all of the steps outlined here to help your on-time bill payments boost your numbers. For the biggest impact on your score, make sure you are paying all your credit card bills on time, preferably in full. Don't open any new cards while working on improving your score, and keep your credit utilization low.
If you need help managing debt and staying on top of your credit score, look no further than your credit union! Give us a call to see how we can help. Your financial wellness is always our priority.
« Return to "Blog"